Thank you for your inquiry. We will reply asap
What our customers say about us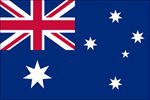 Fantastic service getting us from Yokohama to Narita. Great communication, driver and car.

Paul H.
AUS, February, 2020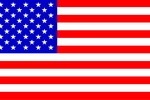 I would recommend this company very highly. We booked them for three uses. Airport to hotel, hotel to cruise port and finally from the cruise port to the airport. All three times the drivers were on time, polite and efficient. The vehicles were clean and large enough to hold five large adults and ten pieces of luggage. Please take my advise and use this company.

Denise B.
USA, February, 2020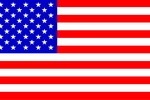 We got out of the airport and they had a sign that was my name and brought my kids and I to the car. I had a car seat for my son and a booster for my daughter. The ride was smooth and the transfer was less stressful than I imagined it would be because of the drivers. Thankful for their service!

Carsity L.
USA, January, 2020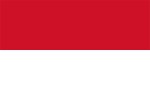 We have used Asia Car Service on 6 occasions throughout the Tokyo, Yokohama, Chiba area and found them to be excellent -- very prompt and got us to our destinations without any incident.

LTY.
IDN, January, 2020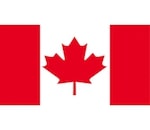 I used this service to go from Narita to the Andaz Tokyo. There were 7 passengers and so we did not feel like hauling luggage on the Narita express. This is a great service and very reliable.

Myron S.
CAN, December, 2019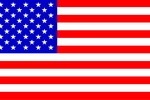 Outstanding service. Excellent driver. Immaculate vehicle.

Dan W.
USA, November, 2019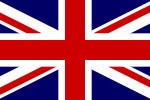 Easy to book, reliable pick up, great driver in Japan - friendly efficient and helpful.

Julien L.
GBR, November, 2019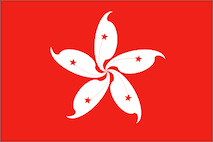 Awesome came on short notice(within 3 hours) & got us to Narita airport Japan. Recommended!!

Bao L.
HKG, October, 2019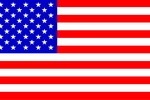 I have to admit that I was very uneasy and nervous about booking the car transfer service for the very first time traveling to Japan. Especially knowing at the time of booking they did not have English speaking driver available that day. I booked a round trip transfer from Narita International Airport to the Hotel Mercure in Yokosuka, Japan and back to Narita a few days later for my flight back to Seattle. The transfer from Narita Airport to Yokosuka is about an 80 mile trip one-way. All said, I was incredibly impressed with Asia Car Service all along the way. From initial booking, to my final return transfer drop-off at Narita International Airport. The booking side communicated with me via email and were extremely responsive and very professional. My meet-and-greet went perfectly even though my flight was late arriving. Our drivers were very professional and one even used a translator app to communicate with me all the way to the car waiting out side. The car's are very clean and well maintained. I must say this is by far the greatest car service company I have ever experienced. When it was all said an done, I had not a worry in the world. I will always continue to use their services when traveling internationally. Well Done Asia Car Service!

Jim M.
President & CEO., USA
September, 2019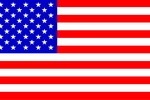 We're very happy with Asia Car Service. All its drivers were professional. My elderly Mum and I travelled with ease, comfort and with assurance that we reached all our destinations (Osaka-Kyoto-Kobe-Osaka) on time, if not, earlier than expected. We're always prompted a day earlier, the assigned driver's particulars and when we met with some hiccups in our first destination because we were delayed by the custom due to unforeseen high volume of foreign visitors, the HQ representative in China as well as local Japan representative assured us that the driver would be waiting for us and constantly kept in touch with us to gauge for waiting time (we were delayed for 60mins + the complimentary 90mins waiting time). I'll definitely recommend Asia Car Service to family and friends who wish to travel to places with the requirement of hired car service. Keep up the good work, Asia Car Service, and thank you for providing such great service for our Japan trip : )

ET.
USA, August, 2019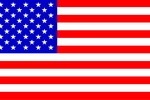 First time using this company and we were very impressed. The driver arrived on time and got us to the airport with ease. Booking online was quick and super easy.
Yamilee V.
USA, July, 2019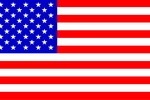 This was the easiest transfer/tour/private van booking I have ever used in the world (and I have used various ones all over the world). The whole process was so streamlined and easy. If you need transportation in Asia- this is your company!
Dane R.
USA, June, 2019
Door to Terminal Service in Tokyo
Our driver was punctual, informative, and very courteous. Our pick-up address was in a residential neighbourhood where houses can be very hard to find. He was early, kept us apprised of our expected time of arrival at the airport and provided interesting commentary during our journey. Overall, the experience was very positive.

Mr. Zha, HKG
May, 2019

Wonderful trustworthy company and service.
This was our first time travelling from Australia using Asia Car Service. We were provided with drivers for 8 hours in Busan and Osaka. Our experience and service was first class. The drivers were local with a great knowledge of their regions, preferred locations and best routes for travel. Despite basic English levels the drivers communicated sufficiently for our comprehension. The cars were magnificently presented, very comfortable and the drivers just wonderful. Respectful and honest in every way with the appropriate level of good humour and insight. Very happy customers.

Kim B.
Managing Director at Burke Urban Developments Pty Ltd., AUS
May, 2019
I couldn't believe what a wonderful service they are. Drivers are very personable and helpful. Very punctual and kept communication at all times I would highly recommend this service .

Neal D.
Verizon Digital Media Services Inc., USA
May, 2019
You can rely on this company! They return calls and emails FAST. If they say they will be there, you can count on them! Very happy with their service in Japan. I needed large van for my family and mother with wheelchair. No problems.

Harvey L., USA
May, 2019

Great Service from collection at the Airport to my hotel and then back to the Airport a few days later. I have used the service a number of times and find it reliable, prompt, courteous. They inform you of who your driver will be, the number plate of the car and the drivers mobile number. could not be in safer hands!

Kevin S., UK
Apr., 2019
Your team is amazing, helpful, professional and very patient! I truly appreciate your flexibility. Recommended! Best regards,

Jenelle M.
Executive Assistant at Deep Isolation, USA
March, 2019
Review of Kobe driver - Stephen.
Our driver Stephen was superb. He mad the last day of our trip to Japan delightful driving us to all of our chosen sights and restaurants in Kobe and we arrived at KIX airport with plenty of time to spare. Outstanding service!!!

Robert R., USA
Mar., 2019

Thank you so much for the free upgrade and good service. Was a pleasant ride. I would highly recommend this service to others.

Francesca Y.
Jacksonville University, SGP
Feb, 2019
Very Professional and Responsive!
I found Asia Car Service through a series of internet searches. Our group was looking for an easy and reliable pick up at Narita Airport in Tokyo in order to drive to Hakuba ski area for a vacation. Asia Car Service was easy to communicate with, responsive and the driver was very professional and helped us get to our destination on time without issue. I would not hesitate to use Asia Car Service again. They were excellent.

Wayne C.
Lyondell Basell Industries, USA
Feb., 2019
We appreciate all you did for our client and our company and next time we have a client arriving in the area, I will make sure to reach out to you.
Best regards,

Luka S.
Affiliate Manager at Blue Nile Livery LLC., USA
Jan., 2019

Experience went fully as expected. Service by the drivers was fantastic, and the car quality was excellent. Would recommend to anyone visiting Tokyo.
Regards,

Declan N.
Commercial Director at Colliers International, PRC
Jan., 2019

9 Perfect Transfers
My wife and I have just returned home after a 30 day holiday in Hong Kong, China and Japan. Prior to leaving, I booked a total of 9 transfers that included airport, hotel and cruise ship pickups. One day prior to each ride, I received a detailed email confirming the pickup time, the name of the driver and the licence plate number of the vehicle. All the drivers were very professional, courteous and on time. All the vehicles were very clean and bottled water was provided. I was very impressed that all 9 transfers were completed flawlessly.

Mike T., CAN
Jan, 2019

Communication was excellent throughout the booking. Driver was waiting to meet us and was courteous and professional.

Valerie W., U.K.
Nov., 2018
Your service throughout this process has been exceptional. I would not hesitate to recommend your services. I also need to say the driver we had (I can't remember his name) was without question the best driver I've ever had. He was beyond professional and very attentive. I wouldn't hesitate to use him again the next time I'm in Tokyo.

Peter W.
Disney Resort, USA
Nov., 2018
Good Evening! Just wanted to thank you for the service you provided to Mr. Parnell. I will definitely reach out to you next time he goes to Tokyo. Take care!

Cheryl
Global Administration, Manpower at IBM, USA
Oct., 2018
I would like to thank you for the excellent service provided by your team to transport our family from Kansai Airport to our hotel destination. The driver, Mr. Amano was prompt, courteous, and greeted us with a welcoming smile. We look forward to another time when we would be able to your service again.
Once again, Thank you.

Jamie N., USA
July, 2018
I want you to know that I was very pleased with the service you provided on both transfers. Very good drivers, clean car and all around quality service. I look forward to using your services in the future.

Jerry K., USA
July, 2018

I was very pleased with your company's service and driver provided last night at KIX. He was waiting with a name sign, professionally dressed, helped with the suitcases to the vehicle. Although booked a sedan, we pleasantly accepted a shiny new black minivan. Very clean, comfortable, with lots of room. The driver obeyed the speed limit and traffic signals, which is not always true in other cities in Asia. I will definitely use Asia Car Service again and will recommend them to my colleagues and customers too.

Darrow W., SGP
July, 2018

We used this service five separate times on our trip to China and Japan. Each time the service was perfect! The one time we could not find our driver (our fault, we had missed seeing him) one quick phone call resolved the issue. I cannot recommend this company highly enough and I will certainly use them again next time I travel to Asia.

Valerie V., CAN
Mar., 2018
I wish to thank you for very good service for my transfers in Osaka and Yokohama. I will recommend Asia Car service to my friends and colleagues.

Bruce H., USA
Apr., 2018
Thank you! I heard from our group leader that your drivers were very patient waiting for the group to exchange money at the airport before departing, and they appreciated being provided waters. We will keep you in mind for future programs to Tokyo.
Best,

Danielle R.
Faculty Programs Coordinator, CISabroad, USA
Mar., 2018
Please tell Mr. Zhang thank you for his kind and professional service today. I was unable to converse with him because I don't speak Japanese; but he did a great job and I appreciate his support very much.
Thanks, again.

Kathryn N.
CEO, Android Industries, USA
Feb., 2018

Thank you for all your assistance with my booking and a perfect trip to the airport. I will recommend you to all my friends. Regards.

Anne Marie A., AUS
Feb., 2018

Thank you again.. All drivers have been great!!
Cary J.
Jardin Labs, CAN
Jan., 2018

I look forward to my next trip here within Asia and availing of your service. Excellent service esp driving skills of Tokita-san.

Maribelle F., AUS
Jan., 2018

Thanks. Mr Lin was excellent in his service and he was very professional. Will certainly use the company's service next time. Regards,

Monica B., SGP
Dec., 2017

Thank you for your services, Mr Bao picked us up and is a great driver. Thanks kindly and once again please let our driver know he did very well! Please let our driver and his manager know we appreciated him! He arrived ahead of schedule, was very courteous, very kind, and thoughtful!
Thanks for everything you guys have been great!

Vince C., Ttplabtech, U.K.
Dec., 2017
Just want to thank you for outstanding service on the service from Yokohama port to Narita airport. The driver Ms Xiaolin was waiting for us at the time of de-embarking from the Ship and drove us safely to the airport. I also commend you for you communication before and when the driver was waiting for us. I will recommend you to my friends and will get a quote for my upcoming trip to Asia.

Judah W., USA
Nov., 2017
I would like to send you a note for the excellent and professional service of your driver, he is very helpful and thoughtful! I will definitely book your company car if I travel to Japan next time and also will definitely recommend your car company service to my friends!
Many thanks,

Maggie C.
Senior Brand Communications Manager, KIEHL'S, HKG
Nov., 2017

Just wanted to say sorry for not responding earlier regarding the level of service provided by the company as well as the driver.The drivers are excellent and so professional.

Lee C., Telus, CAN
Aug., 2017

Just wanted to let you know that we had a fantastic time with our driver Mr. Tokita. Even if he's English was limited, he was very kind, knowledgeable and helped us get prepared for the trip (such as getting wi-fi, sorting out train passes and assisting us with check-in). I am passing on your service to my colleagues for the future. You made the start of our trip so much easier. Thank you again!
Regards,

Sanita K., AUS
Aug., 2017
Thank you. We are very happy with your service.
Ed
CEO, AOC, Inc.
Mar., 2017

Thanks for the carservice.Ian and I look forward to sharing your service. Roger and Steven seem to be in great form and it was good of them to help us.

Ian
Rebelstudio, AUS
Mar., 2017
I just wanted to thank you for an excellent service. Your driver was waiting for us as we came our of arrivals. He was very polite and courteous throughout. We will recommend your company.
With best wishes,

Eileen G.
Manager, ICBK, UK
Mar., 2016
Thanks for the great service. I plan to book again for my next trip. It was worth it especially for the short time there. I would recommend you to anyone going there.
Best Regards,

Bill K.
Sales Manager, Kode, USA
Dec., 2015
Just wanted to thank you for the prompt and professional service. Our driver was on time, professionally dressed, clean and spacious van…..everything that was advertised. Thank you for a smooth, professional and easy experience.
Best Regards,

Greg H.
Manager, PMI, USA
Apr., 2015
My client said that his time in Tokyo with the driver was the BEST excursion of his whole trip. He was very complimentary about the service he received.
Thanks,

Carol A.
Account Executive, Gambol, USA
Jun., 2015